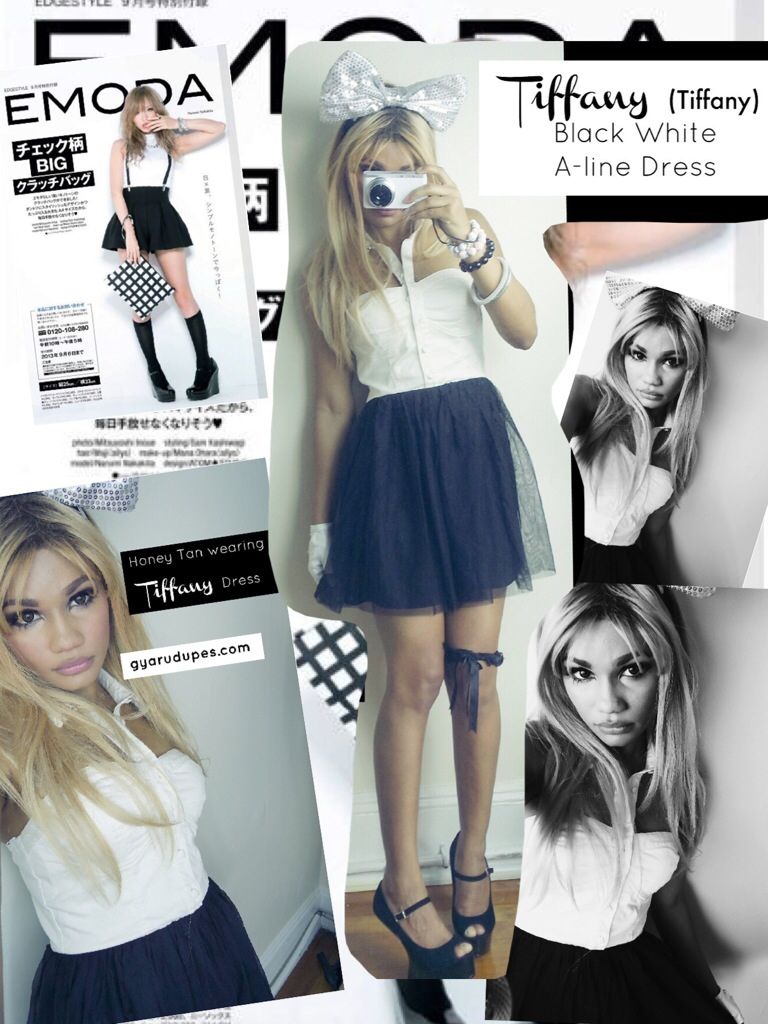 ***Error on photograph the top piece of the dress is more of an ivory. It's not white.
I love the simplicity of Mode gyaru style.
The Tiffany Dress
A gyaru dupe of an Emoda coordinate. A perfect addition for Mode and Onee inspired gals.
It's a monochrome, sleeveless button down off- white ivory top with a black skirt attached. It's a full dress that has a side zipper and some stretch in the back.
Waist: 12 inches or 30.5 cm
Busts: 13 1/2 inches or 34 cm across
Waist: 13 inches or 33 cm across.
Bust: 14 1/4 inches or 36.5 cm across.
Waist: 13 1/2 inches or 34.3 cm across.
These measurements are for reference only, for an idea of the size of the garments. Since hand measured it might be a little off. Measurements were taken with the article/s of clothing lying flat.